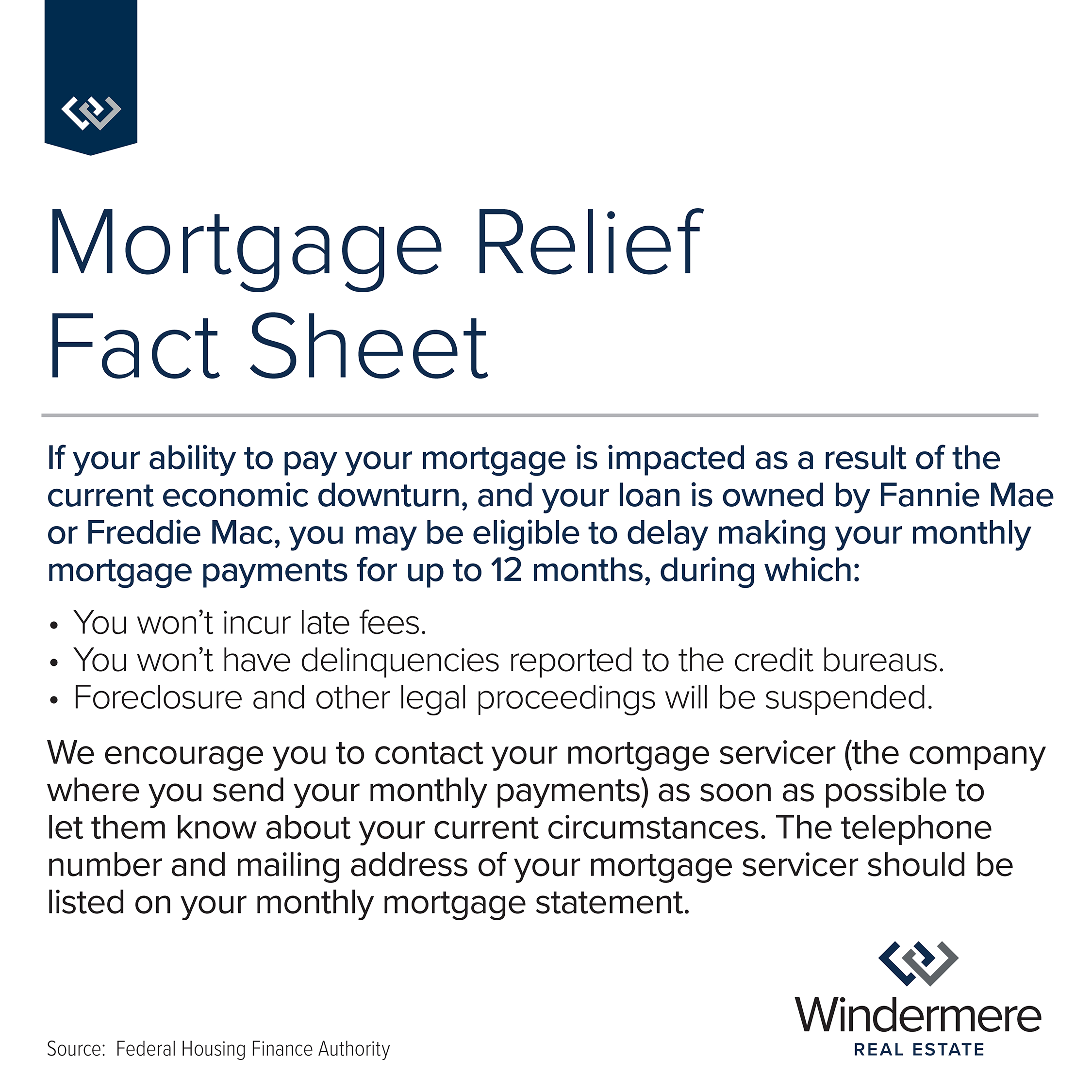 MORTGAGE RELIEF
A MAJOR aspect that is different from the recession we are heading into and the  2008 Great Recession is that some banks and mortgage investors (servicers) are working with homeowners to provide mortgage relief. With the shutdown of so many businesses and services, job losses (hopefully they are temporary) have been abundant.
If you or someone you know would benefit from setting up a mortgage forbearance program or loan modification in order to alleviate the pressure of monthly payments right now, click on this link and have them contact their mortgage servicer today. The available programs that are offered will vary from one loan servicer to another, and are primarily available for loans that are owned by Fannie Mae or Freddie Mac (click on the appropriate link to help research who owns your loan).
Make sure you consider the details and payback terms for your long-term financial health. Your ability to protect your largest asset (your home) while waiting this out will protect your equity! This is a milestone opportunity and will ensure a strong housing market moving forward.