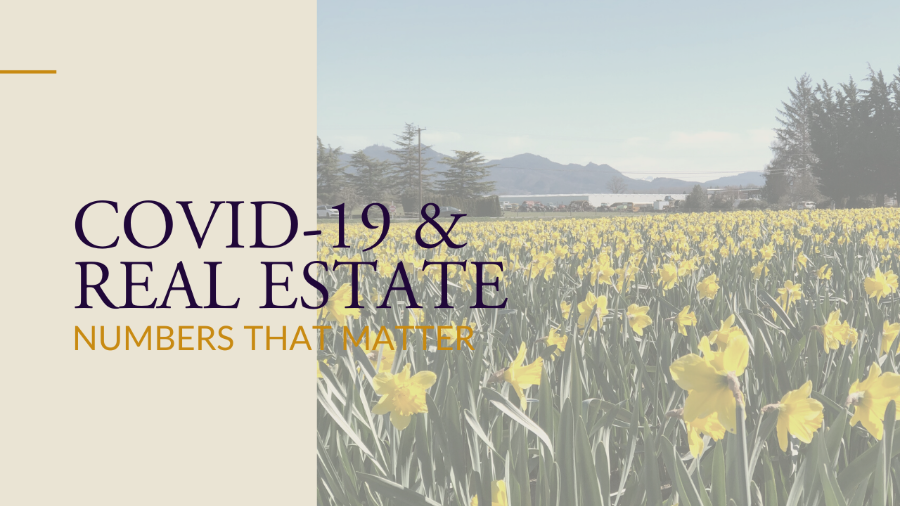 GRATITUDE AND REFLECTION
As I sat down to prepare this weeks' newsletter I had to pause for a moment as I came to the realization this is the 13th week of my specialized Covid publication!  It's seems as though the weeks have flown by (as they all seem to run together), but also like an eternity.  Either way I look at it collecting and sharing this information with all of you has lead to reconnecting with some clients whom I haven't spoken with in a while, sparking conversations with active clients, as well as expanding my knowledge of the ever changing Real Estate landscape.  There is no better time then the present to say THANKS to all of you for taking time to read my updates in addition to all the positive feedback you have given me.  Now that we are in Phase 2 I hope to continue our conversations one on one, in-person, in the near future.
BACK TO THE DATA

This week New Listings are up from last week numbers!!!  This is a contrast to 2019 where we saw a decrease.

I am truly interested to see if we catch up to where we normally are YTD with new listings over the next month.  I predict this weekly upward trend will continue as folks start to feel more comfortable getting out and the warm summer weather always helps.  Personally, I've never prepped as many listings at one time as I am currently working on right now!

2019: 133 → 108
2020: 86 → 92
UNDER CONTRACT
Below is an accounting of all of the active listings in our three major markets, along with all of the sales that went under contract from 6/6 to 6/12/20 (pulled around Noon PST) and the percentage relationship between those numbers.
Last week as it was announced that our county was approved to move to Phase 2 of Washington's Safe Start Plan I anticipated we would start seeing the Under Contract numbers creeping up. I was mostly correct- while Bellingham's Under Contract numbers fell from 30 to 24, Ferndale and Lynden both saw an increase. I think this is just the beginning.
ADOM
The second chart represents the Average Days on Market (ADOM) for the homes that are currently active and went under contract between 6/6/20 and 6/12/20. "Days on Market" indicates the length of time a property was active on the market before the seller accepted an offer.
While the ADOM for Under Contract homes in Bellingham and Ferndale saw a slight drop in their numbers, Lynden saw a major increase from 19 to 88 days!
% PRICE DIFFERENCE
The last set of data below is the average prices of the active listings and the average prices of the homes that went under contract last week. What we are paying attention to here is how the % difference is changing from week to week to see how COVID-19 may be affecting the offer price that homes receive.

Over the past few weeks the under contract average price has been above the active listing average price, that changed this week.  This adjustment came from the 10 new listings priced above $800,000 now on the market in Whatcom County.  All 3 major markets are now lower in the under contract average prices, with Ferndale seeing the largest percentage change.